Principal Desk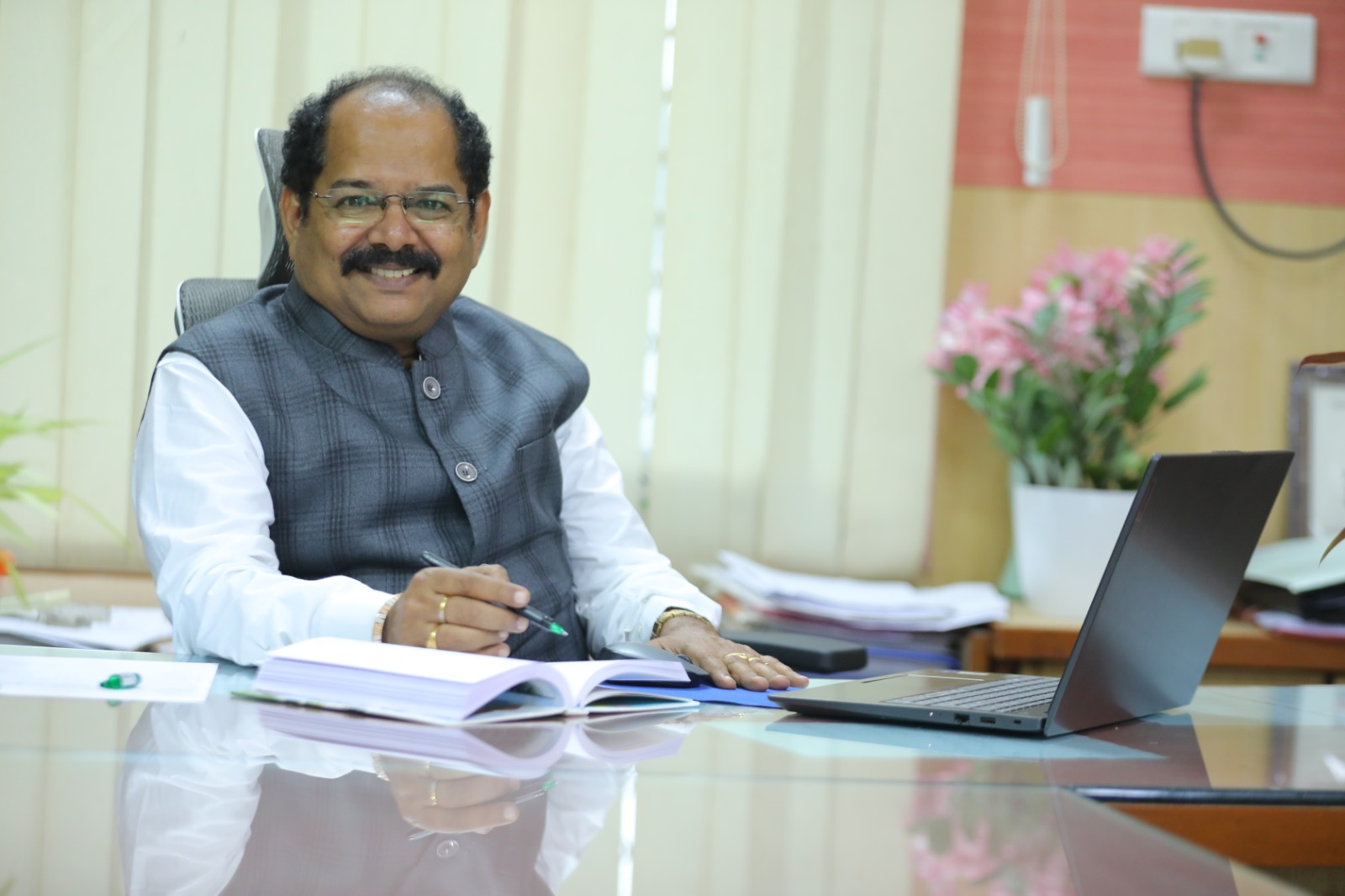 Dr.S.Suresh Kumar ,BE,MS,M.Tech.,Ph.D Email: principal@swarnandhra.ac.in
Victory comes to those who work hard and puts in continuous effort with confidence. Our Institution Swarnandhra College of Engineering and Technology (SCET), serves in shaping the futures of rural citizens of our country.
SCET provides an integral, interdisciplinary, and quality education by using cutting-edge technologies, strong ethics, innovation, and emotional maturity to develop the students as technocrats, scientists, and entrepreneurs of the modern world. Importance is given to the unique intersection between theory and practice, passion, and reason for sound technical and practical knowledge to make students face the challenges of the globalized world economy.
We have well-experienced and highly motivated faculty, staff, and skill development trainers to make sure that our students enhance their thinking skills, analytical frameworks, interpersonal, communication, and technical skills which will mold them into well-rounded technocrats.
Also, our autonomous status allows us to constantly review the curriculum and update as per the industry requirements which ensures that all our students are industry-ready. The institution adopted Outcome Based Education (OBE) and Choice Based Credit System (CBCS) for academic enhancement. The institute offers minor and Honor degrees in B.Tech courses.

Good education is the foundation for a secure, prosperous, and exciting future. Our students, the learners of today, are well trained to face the challenges of a highly competitive future.

Finally, I would like to extend my gratitude and I am delighted that you are exploring what SCET has to offer to its prospective students and other stakeholders.
Being an excellent destination for quality education, SCET, with its veteran management, faculty and staff will contribute significantly to making you reach the pinnacle of your prospective career.
Pleasant welcome to SCET. Best wishes.
With Regards,
Dr. S. Suresh Kumar
Principal
Click Here Download Profile